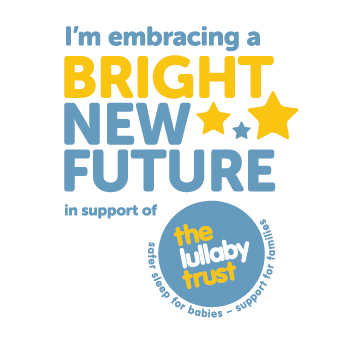 I knew something was in the air for the Foundation for the Study of Infant Deaths because my friend Jennie had been tweeting about working with them on an exciting project.
Yesterday it emerged that the FSID was changing its name to The Lullaby Trust. As they say on their website "'The Lullaby Trust' communicates warmth, trust and compassion. It is a simple name which is easy to remember and illustrates our commitment to promoting safer sleep for babies to every family."
To tie in with the re-brand, parent bloggers were asked to write their own lullaby and blog about it.
It was such a great idea and the rate at which tweets about the #lullabytrust were appearing in my timeline shows what a success it was.
Charity campaigns that work with bloggers can have a great impact, Damien Clarkson has already written some top tips for blogger effective outreach.
As Damien says "Bloggers tend to be early adopters; they are essentially the cool kids at school and what they like and support other people soon do as well."
In the case of parent bloggers, they're incredibly passionate about issues affecting their children, especially if they've been affected by something as devastating as sudden infant death.
Here are just a few of the tweets that were posted yesterday:
https://twitter.com/MaryannPenfold/status/318685750885507073
https://twitter.com/MerrilyMe/status/322105488013684737
The Lullaby Trust offer support to anyone affected by the sudden and unexpected death of a baby or young toddler. You can find out about their services at http://www.lullabytrust.org.uk.